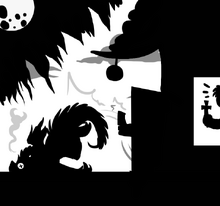 Introduction
>You have stumbled upon a NEW MONSTER! Woah, gee! The golden interrogation points crumble like
powder as you fight him.
>His name is NATHUS...
>...Elements? Dark, this is everything that can be seen or even be possible...a MYTHIC too. Controller...incredible speed...yet puny life!
His HP reaches zero...from the battle...you earn 500K EXP and an item. "Leatherspike Berrante". Hmmm...wonder what that does. How can it even be used nowadays though? Huh.
Not-Playing-Around Introduction
I'm Nath. 16. Massive fanboy of the Metalband monsters. I draw things on the MLCW discord. Would post them here but this isn't much like Deviantart where I just can spam my art.
My top 10 favourite monsters are:
Keithor
Glamhead
Metalhead
Metalbeat
Roxen Cox
Metalisha
Zorgon
Legion
Famperium
I'm also writing a ML fanfic, which'll come in many parts in the future. Come check it out here!
Community content is available under
CC-BY-SA
unless otherwise noted.